Syncing Calendar with Google
Copy the subscription address for the calendar you wish to subscribe to.
Go to Google Calendar
Click the plus sign next to "Other Calendars" at the bottom of the left column and select "From URL" 
Paste in the address you copied from the LPS site
Click "Add Calendar"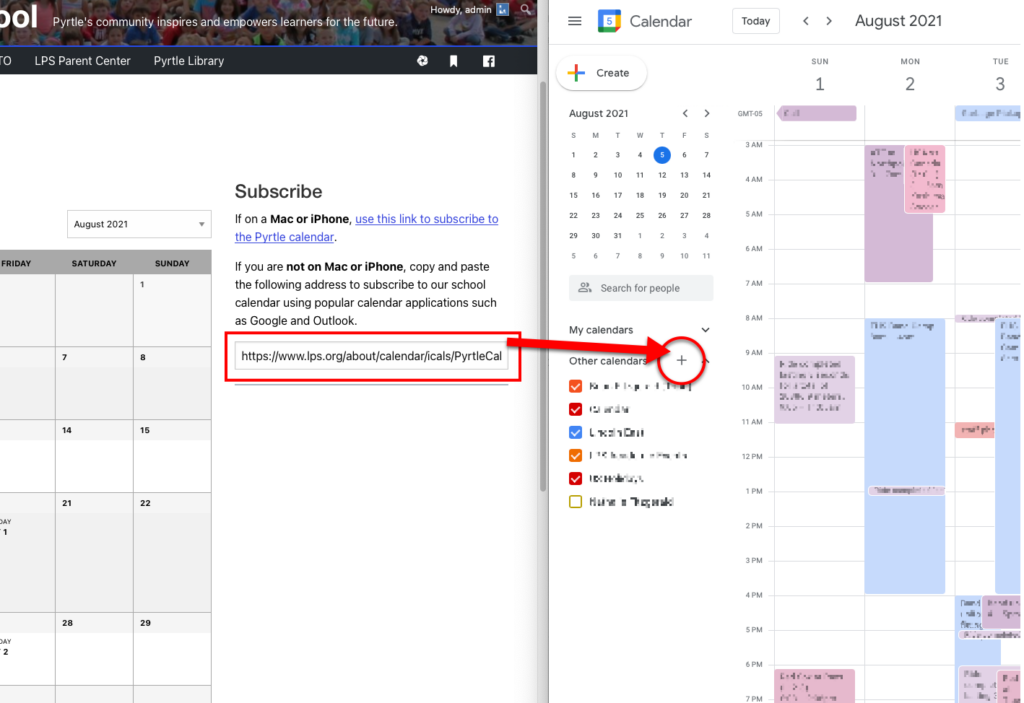 Syncing Calendar with Android
Follow the above directions for Google Calendar. The subscribed calendar should then sync with your phone.
Subscribe with Outlook.com
Sign in to Outlook.com.
At the bottom of the page, select the Calendar icon.
In the navigation pane, select Add calendar.
Select Subscribe from web.
Enter the URL for the calendar.
Select Import.