Feature Article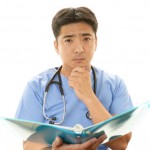 This is the perfect time to consider scheduling those preventive appointments for late spring. Keep taking those little steps to look out for your future.
LPS Wellness
Lincoln Public Schools and their community partners have been working to make strides in keeping our kids moving in the direction of healthy. A need for coordination and facilitation of these efforts was apparent and thanks to grant funding received through Partnership for a Healthy Lincoln, the position of LPS District Wellness Facilitator became a reality in the 2011-12 school year. Now LPS has the opportunity to take best practices occurring within schools and spread these efforts district wide, building policies for sustaining a culture of wellness long-term.
The Goals of LPS Wellness
Build sustainable and meaningful practices that will impact the health, fitness and obesity rates of Lincoln's youth
Create a culture of wellness within the Lincoln Public School system that incorporates kids, families and LPS staff
Develop meaningful policy changes that embed practices supporting a long-term focus of disease prevention and healthy living
Incorporate current and new best practices in schools and share within the Lincoln community about these successes
Strategies of LPS Wellness
Staff Wellness Focus: Focus on staff wellness opportunities will be critical to setting great examples for healthy living. Who spends more wakeful hours with school aged kids each day than the LPS staff?
Family Wellness Focus: From grocery purchases, to lifestyle choices, to setting ground rules for daily living, families are key players in choices that impact long-term health.
Student Wellness Focus: The power of choice only grows each year as students become increasingly independent. Knowledge is a powerful part of students learning to make good choices from lifestyles, to foods and activity. Incorporating good modeling for students and guiding them to solid information about the impact of their choices is a key strategy for helping to build healthy citizens beyond high school.
Tools to Make LPS Wellness Real
Thanks to funding from an anonymous donation of $250,000 to the LPS Foundation, a new program entitled the LPS Wellness Challenge will kick off later this fall to support efforts of schools to improve the health of those touched by the school. The donation will fund the program for five years and focuses on creating measurable change in the fitness and health of the populations served by LPS.
LPS school districts takes pride in hiring skilled staff. Our top notch teachers, health specialists, nutrition services and administrative leaders have been making strides school by school in helping make our future leaders healthy. Taking innovative practices that are working in LPS schools and spreading them district wide allows us to impact the health of our LPS community more.
Lincoln has an unmatched level of partner resources that will help take efforts of programming to the next level. Some of the primary partners include but are not limited to: Alliance for a Healthier Generation, Community Health Endowment, Educators Health Alliance, Lancaster County Health Department, NE State Coordinated School Health Approach, Partnership for a Healthy Lincoln, Teach A Kid To Fish, Workwell and many more.