Zimbra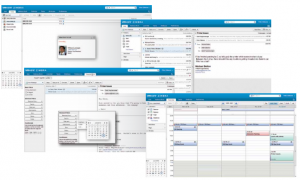 The LPS Zimbra Collaboration Suite is a full-featured messaging and collaboration application offering reliable, high-performance email, address books, calendaring and task list capabilities for LPS employees.
Accessing Zimbra
You can access Zimbra here:
Support Resources
You are welcome to submit an LPS Help Desk Ticket on any technical issue you may be facing.
If you'd rather ask a question or see what others have been asking, we encourage you to do so in our discussion forums.
Zimbra has a wealth of information in it's built-in help section.  You can access the help section by clicking on Help in the upper right corner when logged into Zimbra or follow the link below:
The volume of email messages sent and received on a daily basis demands that we take time to consider best practices for managing it. Learn about strategies for processing your inbox and composing more effective communications in this page developed to support our Email Management Strategies workshop:
Following are LPS pages that reference specific Zimbra topics of interest to LPS staff.