Volunteer Handbook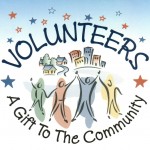 "The best way to find yourself, is to lose yourself in the service of others." — Ghandi
"Everyone can be great, because everyone can serve." — Martin Luther King, Jr.
Every senior in Lincoln Public Schools will complete 20 hours of community service to fulfill Lincoln Public School's dedication to positively contributing to the Lincoln community.
Click here to access the volunteer directory for the 2016-17 school year.
If you are interested in adding your organization to our directory, please click here for our application.