In celebration of Nebraska's 150th birthday, we're serving up Nebraska grown foods.
Students eating with us on March 1st, 2017 enjoyed a menu highlighting local foods, complete with a complimentary piece of chocolate cake for dessert.
In conjunction with the birthday celebration, Teachers and school staff were also treated to complimentary chocolate cake in honor of Nebraska Teacher Appreciation Day.
Our birthday menu featured: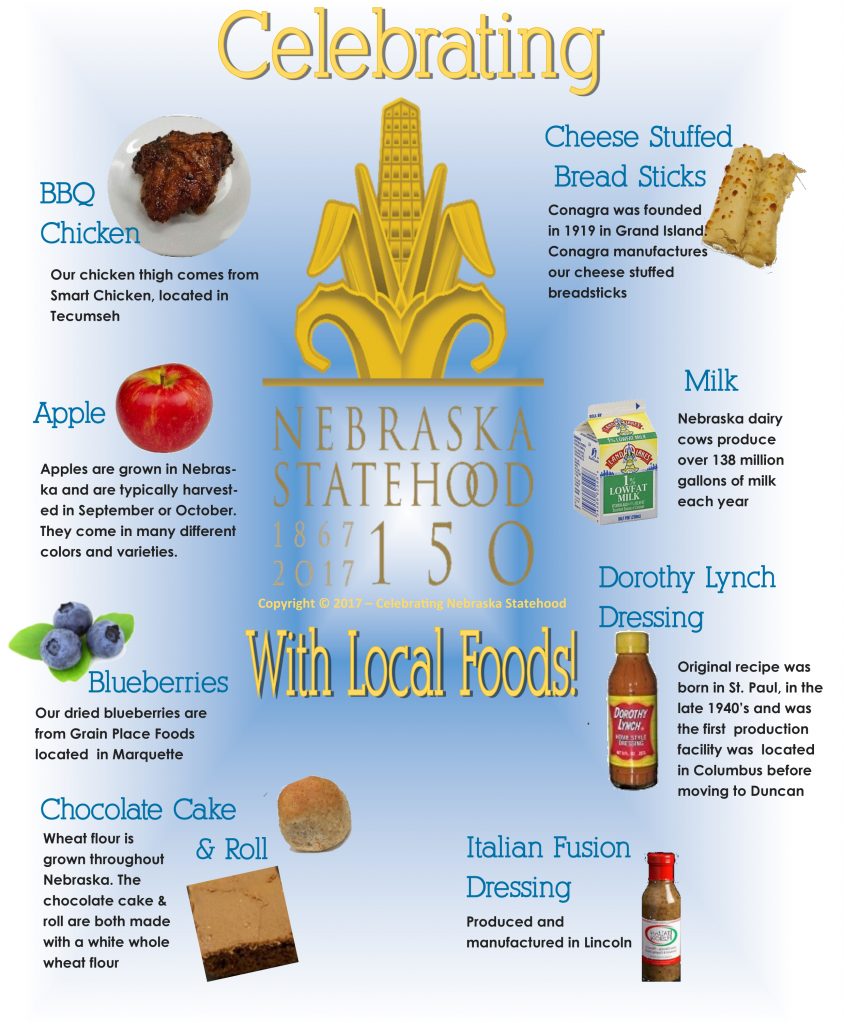 For more information and activities honoring Nebraska's birthday, please visit Nebraska Statehood 150 at https://ne150.org.