Executive Summary Excerpt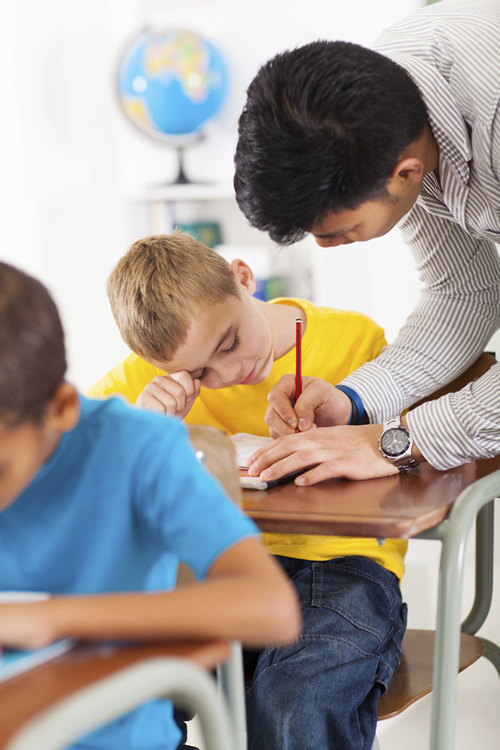 Teachers and students in Lincoln Public Schools will continue to excel in the classroom and school activities during the 2013-2014 school year. In addition to developing a solid academic foundation in mathematics, literacy, and other basic academic skills, students will continue solving physics problems and working with calculus formulas, exploring science and world history, learning about other cultures and the global society, and developing an appreciation for the fine arts. Increased student achievement for all students through excellence in teaching and learning continues to be a clear expectation of the Lincoln community, and is the number one priority for Lincoln Public Schools.
State aid was certified on May 23,2013 for the 2013-14 budget. The Legislature in 2013 made a change to the state teacher retirement plan to permanently increase employee contributions to 9.78% of compensation.
With increasing expenditures and an uncertain source of future state funding, Lincoln Public Schools must carefully plan for the coming years. There are many questions about the future of financing public education in Nebraska that remain to be answered by the legislature.
Lincoln Public Schools (LPS) faces both challenges and opportunities in the coming year, and does so with a pledge to continue providing quality education for all students. Educators will keep a clear focus on teaching, learning, and student achievement. The Board of Education and administration will continue to focus on providing a quality education for a growing population of students with increasingly diverse needs.
The district annually reviews and updates its 10-Year Facilities Plan for new construction, renovation, and additional space needs. Saff came home this summer to the new district office at 5905 O Street. The district's centralized print shop and copy center was completed. Also the Donald D. Sherrill Educational Center construction was completed which now offers a more efficient and modern facility for our Behavioral Skills students. As part of the strategic plan, the superintendent has organized a facilities advisory committee to review the facility needs of the district and provide recommendations related to future facility needs.
More students will arrive at LPS in the 2013-14 school year. Textbooks and school supplies will cost more. The cost of utilities, fuel for buses and other operational costs will continue to rise. There will be an increase in the number of students who speak languages other than English, who have special needs, and who are living in poverty.
The LPS General Fund expenditure budget of $345,583,750 for the 2013-2014 school year represents a 4.64% increase from the previous year's budget. This budget allocates 83.2% to instruction. This is consistent with the school district's emphasis on teaching, learning, and increasing student achievement for all students. The assessed valuation increased by 2.68%. The total 2013-14 LPS property tax levy is slightly less when compared to the 2012-13 levy.
If you would like to view the entire executive summary including the charts and graphs, click here (View Executive Summary). You can view the budget document by clicking on the link above.