LSE student-athlete and AD attend national conference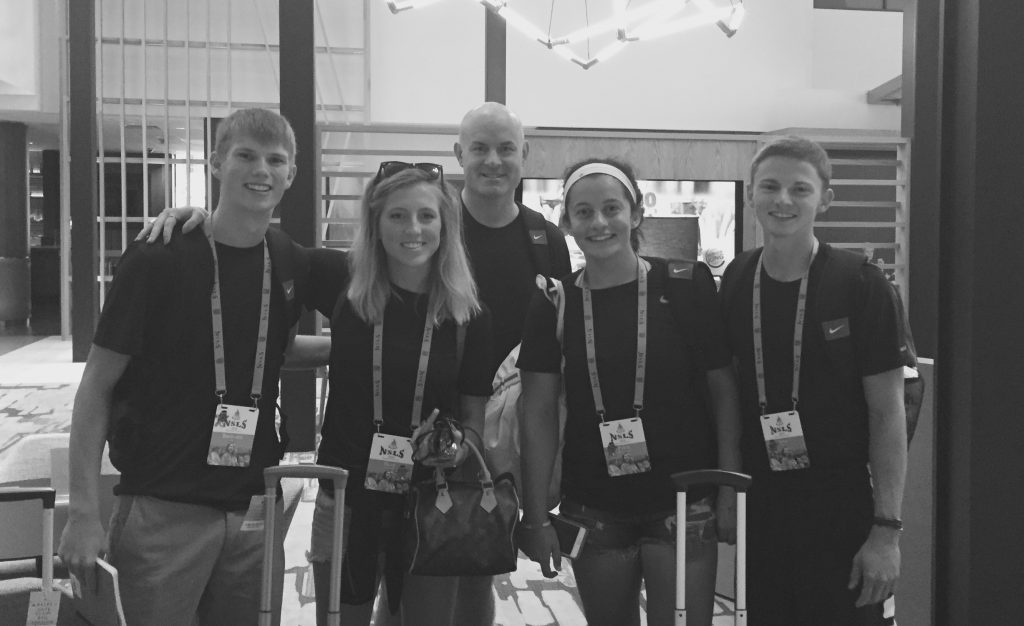 Dr. JJ Toczek, CAA-Director of Athletics and Activities at Lincoln Southeast High School
A local tennis champion and a local athletic director were part of a group to attend a national leadership conference.
Fidan Ibrahimoya of Lincoln Southeast High School and the school's athletic director, JJ Toczek, were part of a group formed by the Nebraska School Activities Association.
This past spring, an NSAA Student Advisory Committee (SAC) was formed by NSAA Assistant Director, Ron Higdon.
From this committee, a select group of student representatives attended the NFHS Leadership Conference this summer in Indianapolis.
SAC representatives from Humboldt-Table Rock-Steinauer, Hastings St. Cecelia and Stanton, along with Ibrahimoya and Toczek, participated in the three-day long event collaborating, learning and expanding our knowledge of the skills necessary to succeed as leaders in the 21st Century.
Topics included Perception and Inclusion, Building and Maintaining Relationships, Effective Communication with Teammates and Adults, and Digital Identity. The conference enabled us to walk away with an appreciation of the diverse world we live in along with a better understanding of ourselves as a unique group of individual leaders.
One of the high points of the week was when the NFHS student and adult representatives spent the afternoon learning about the Indian High School Athletic Association's Unified Sports Program and working with a phenomenal group of Indiana Special Olympics athletes.
Overall, the conference provided the Nebraska contingent great insight and allowed us to continue to grow our leadership capacity. It also provided us the opportunity to collaborate with our fellow student and adult peers, from other states, and work side-by-side with them in understanding the need to be inclusive, build positive relationships, communicate effectively and use technology in a positive and purposeful manner so that we will all continue to thrive as leaders in the 21st Century.
The Nebraska NFHS Leadership Conference participants plan on facilitating group discussions with our fellow SAC committee members as well as sharing our experiences with the NSAA Board of Directors during their September meeting.
Published August 30, 2016